Pavement Signs – A Boards – Chalkboards

These are supplied as free standing, water filled for stability or wheelable. With easy, no tool assembly they help to encourage customers into your business and drive up sales.
We can offer an Advertising or Sale Board solution to suit any of your retail, business or exhibition requirements.
They are attention grabbing, and placed strategically outside your business premises, they aid to attract passing customers and are great for creating awareness of your latest offers.
They are quick and simple to locate and durable through all weather conditions.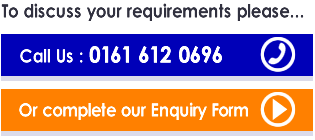 Our A Boards are designed to help advertise and promote products and businesses. Our A1 A-Boards can be used to advertise both indoors and outside and we specifically recommend these for ease of transport.

You'll be intrigued to know that they feature two aluminium back to back snap frames which hold your posters in place. These can actually be opened simply by hand from the front for easy poster change. They also have rounded chromed corners which improve safety. These clever devices are also water resistant and come equipped with locking arms to help to provide stability.

The included posters are placed behind sheets of anti-glare clear plastic for protection from dirt and rain. Additionally, they are designed for quick easy changing of posters for special offers and changing campaigns.

Chalkboards are a very stylish and versatile method that you can use to add DIY flair to your restaurant/cafe interior (or even exterior).

Display Print Solutions offers a range of chalkboards and blackboards that are perfect for creating table numbers, menus, labels, and signs.

They additionally offer practical and stylish properties and are suitable for use with traditional chalk or liquid chalk pens. The high quality back panel material we use make our Chalkboards capable of almost limitless use.

Our Swing Pavement Signs from Display Print Solutions are an 

outdoor,

 sturdy, double sided swinging sign display which features a 

heavyweight

 rubber base and aluminum panel.

The display panel firmly pushes into the base and becomes secure. The sturdy PVC base offers superb stability while having a built in handle makes repositioning easy.

Graphics can be printed onto both sides of the swing sign by using solvent vinyl and weatherproof matt laminate. Swing Boards with permanent message panel or changeable weather proof panels. These Swing Boards can also have an optional header panel attached. To aid stability the bases are made from heavy weight recycled PVC.

Whatever you're looking for in your ecoflex sign, Display Print Solutions will have the right ecoflex sign for you. Based in Manchester, our prices for our eco flex signs really are unbeatable.

For your peace of mind, you'll be pleased to know that we have been providing high quality eco flex signs for many years, and with our unrivalled expertise in eco flex sign, you won't need to go anywhere else.

If you are looking for eco flex sign products, and struggling to find the one you're after, please feel free to just call or email us, and one of our team will be happy to discuss your ecoflex sign products requirement.

Our fixed shaped paneled signs have a recycled pvc base and soft round edges with a low centre of gravity for optimum stability. They also come with a large display area for maximum impact and have been tested in winds over 70mph.

If you are looking to buy a cheap point of sale advertising board then Display Print Solutions is the place for you.

They are lightweight and easy to use, and this portable sign is ideal for grocery stores, exhibitions, garden centres, and many more.

These budget pavement signs can be supplied blank, come with vinyl graphics or full colour digitally printed.

They are also made from powder coated steel and these durable A Boards are perfect for mobile businesses and roadside locations where maximum passing traffic advertising can be achieved.