Printed Posters and Display Boards
Display Print Solutions are specialists in the printing of full colour posters and supplying systems to display them to achieve maximum visual impact.
We supply full colour printed posters, printed display panels, printed display boards, acrylic wall prints, hanging posters, light box transparencies, digital wallpaper and murals.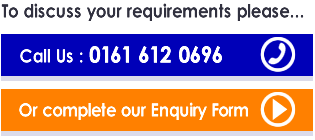 Our Graphic & Display Panels are produced using the latest high quality printing equipment.
Images can be reproduced to near photo quality prints and mounted to many types of materials such as Foamex, Foamcore, Bubble board, Display board, M.D.F., acrylic, aluminium composite or Dibond.

We can supply single printed panels to a maximum size of
1500mm x 3000 and can add a matt , gloss or crystal overlaminate for protection, enhancing the printed image.

We can supply printed posters for use
wall mounted lockable poster cases and snapframes in poster sizes of:
A4, A3,A2,A1,A0 and 60" x 40"

Acrylic printed wall panels are a contemporary way of displaying your artwork photography or signage.

We can customise prints and poster frames to suit your required size.
High resolution prints are sandwiched between acrylic panels with polished edges .

They can be fixed to the wall with attractive matt aluminium or polished chrome stand offs in the corners.

Alternatively, we can fit invisible fixings to the rear of our panels to create a clean appearance, which position the panels away from the wall, giving a floating impression.

Our posters and display panels can be suspended from hanging wires fixed to horizontal arms.
They are a perfect method of displaying your message in a highly visible area, when ground level space can be restricted or visually crowded .
Our systems can display single and double sided posters and display boards in sizes:

A4, A3,A2,A1,A0 and 60" x 40"

Our Illuminated light box graphics & posters are reverse printed onto ultra white polyester film, using high quality 1200dpi.
The colours created are ultra bright and vibrant with deep strong blacks to create stunning eye catching displays when illuminated.

After printing your light box posters can be laminated to protect them from damage during handling.

We supply a range of free standing, single and double sided light boxes and illuminated poster frames.

These are ideal for exhibition and retail environments to create mood and impact.

They can be powered by traditional fluorescent lighting or energy saving high efficiency leds,

We supply a range of digitally printed wallpapers suitable for home , office , schools, restaurant, hotel and commercial uses.
Our digital printing wallpaper is the ideal product to make an exciting and impressive feature of any wall, work area or design your own bespoke Digital printed Wallpaper, and create an instant impression and mood enhancing environment From simple pattern designs through to dramatic landscapes , holiday scenes and vibrant photographic images.
Just let yourself , your interior designer or architect use there imagination!
There is no limit to what we can print .
Our range of wallpapers can be Pre-pasted and ready to hang just by adding water.
Alternatively, we can supply your wallpaper unpasted, for your decorator to apply in the traditional way. A choice of textures and over laminates are also available for you to choose from.
We tailor make all our printed wallpapers to your unique sizes and requirements.
So why not contact us to discuss your options to create your personal project .