Outdoor Signs and Shop Facias

Display Print Solutions design, manufacture and install a large variety of products and systems for all your outdoor signage requirements.
From window displays to full shop, factory or office fronts, we can provide the solution. We have recently installed for our customers, office window vinyls, sign trays,
Outdoor Signs & Shop Facias Stockport & Manchester
Wall mounted acrylic letters, illuminated flex face sign cases,
retail outlet signage, restaurant and pub menu boards.
We can fulfil all your outdoor graphic requirements; from window displays to full shop. Your signage works hard during the day, alerting customers to your presence.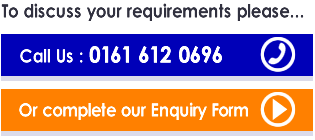 Large format window graphics are a great, low-cost solution when you want to send out a big message or help your company stand out from the crowd.

Window graphics can provide decoration, privacy and security.

Our window graphics can be made from a variety of specialist films.

We can supply and fit full colour printed vinyl, etched glass effects, or printed one way vision film, which can allow a clear view from inside, while restricting viewing from outside.

We design & manufacture bespoke Sign Trays to fit your requirements. Sign trays give your sign a 3D look.

They have a folded return all round which adds depth to the sign.
Our sign trays are installed with hidden fixings inside, resulting in a neat, clean looking sign when installed.

Shapes and designs can be cut out of the face of our trays and illuminated with L.E.D. lighting, to add a stunning effect night and day.

Cut out lettering can look great on flat walls or fixed to our sign trays to create an even more stunning effect .

Letters are mounted to hidden locators on the rear so they appear to be " floating in the air " and give depth and a 3D look to your name or logo.

We can manufacture them to match any font, shape or design you require.
Adding L.E.D. Illumination from behind gives a brilliant 'halo" effect around each letter when viewed from the front.
Letters and logos can be made from acrylic or aluminium composite and faces can be match any colour or design you specify. 

Flex Face sign systems are perfect for larger outdoor sign applications. We manufacture these signs by stretched a printed, heavy duty P.V.C. skin across the front of an aluminium sign case.

This results in a face which is tensioned tight like a drum.

Optional internal lighting can be installed within the sign case to illuminate the sign.
Our lighting systems are designed to allow an even distribution of light , spread across the full display area.

Your business is unique, so it is important that your business sign reflects this rather than giving you a generic appearance that will make it a struggle to stand out from the crowd. Finding the perfect sign for your business doesn't have to be hard, in fact it is as easy as deciding what it is you want.

There's a huge possibility of designs, colours, fonts and styles that can be utilized in order to compliment your business and help you to attract business. At Really Red we specialise in creating custom business signs made from glass, brass, acrylic, aluminium, plastic or stainless steel.

We can manufacture post mounted signs for use as free standing restaurant & pub signage, advertising signs, wayfinder signs, and menu or information notice boards.




Here at Display Print Solutions, we believe that first impressions are very important. Your retail sign is usually the first image a customer sees of your company.

Our friendly and professional team can and will help you portray that all important positive impression you aim to achieve.

A well designed shop sign will portray the right image and attract positive attention, engaging customers into your shop, cafe, bar or restaurant. 

We can create and install bespoke signs from a number of materials which can be illuminated for even more impact day and night.